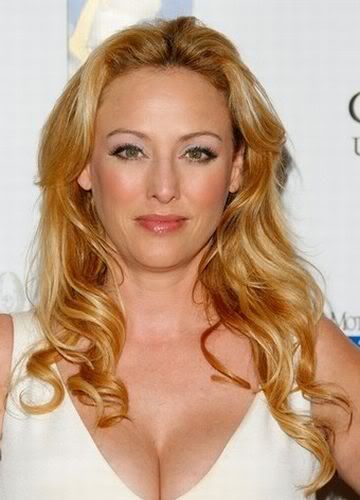 Virginia Madsen was of the hottest stars in the 1980s.
But now "The Haunting in Connecticut" has brought her to the attention of a whole new fan base.
Virginia was born on born September 11, 1961 in Chicago, Illinois.
And yes she is the sister of actor Michael Madsen.
Virginia has been in a ton of movies, everything from Dune to Candyman to her critically acclaimed performance in the 2004 film, Sideways.
But she was also in one of my favorite movies of all time, The Prophecy with Elias Koteas, Christopher Walken, Eric Stoltz, and Viggo Mortensen.
I love that movie.
The Haunting in Connecticut is a movie based on the allegedly true story of a family's encounter with the paranormal in Southington, Connecticut.
And this film reunites Virginia with her Prophecy co-star Elias Koteas.
Virginia plays Sara Campbell in the film, and some of the critics say that she resues the movie.
"The Haunting in Connecticut "came in second in it's opening week, right behind "Monsters vs. Aliens".
Her next film will be in "Amelia", a film about the legendary American pilot Amelia Earhart.