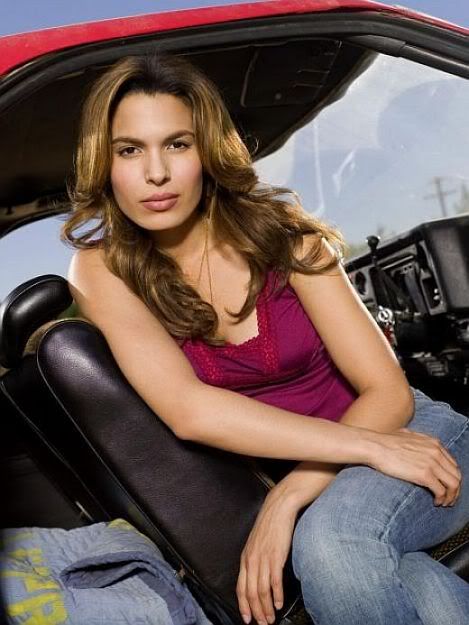 And now we go to NBC's comedy "My Name Is Earl".
I love that show on so many levels.
And one of the two beautiful women on the show is the lovely (and wild) Nadine Velazquez.
Nadine was born on November 20, 1978 in Chicago, Illinois and is of Puerto Rican descent.
She has been on "My Name Is Earl" as Catalina Aruca since the very first episode.
In addition to her role on Earl, she has appeared in "The Bold and the Beautiful", "Entourage" and House of the Dead 2 among other projects.
I said earlier she's wild, read any interview with her and you'll see what I mean.
If you want more Nadine, check out this HubPage on her here:
http://hubpages.com/hub/nadine-velaquez
And if you wanna see Nadine's darker side, check out this clip of her as a martial arts henchwoman in the movie 'Blast'...