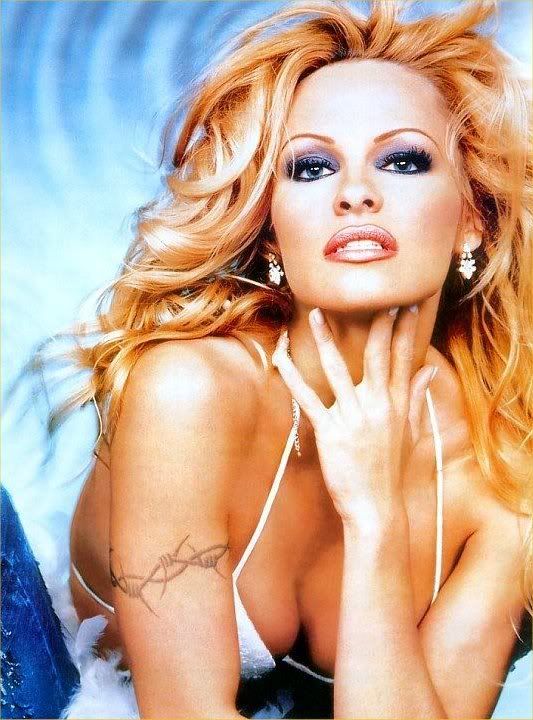 You know for someone that doesn't actually do much anymore, Pamela Anderson really manages to keep herself in the celebrity spotlight.
Having famous ex's doesn't hurt though.
Like Kid Rock for example.......
Kid Rock Doesn't Roll Much With Pamela Anderson
It seems like every time a celebrity couple calls it quits, we hear the same boring requisite response that, while things may not have worked out, they're still going to be lifelong pals.
Whatever.
That's why it's so refreshing when a guy like Kid Rock comes along and tells it like it is. During an appearance on today's Ellen DeGeneres Show, he talks about his current relationship with his married-six-months-before-getting-divorced ex, Pamela Anderson.
http://www.eonline.com/uberblog/b30909_kid_rock_doesnt_roll_much_with_pamela.html
Check the link for the full article and video.