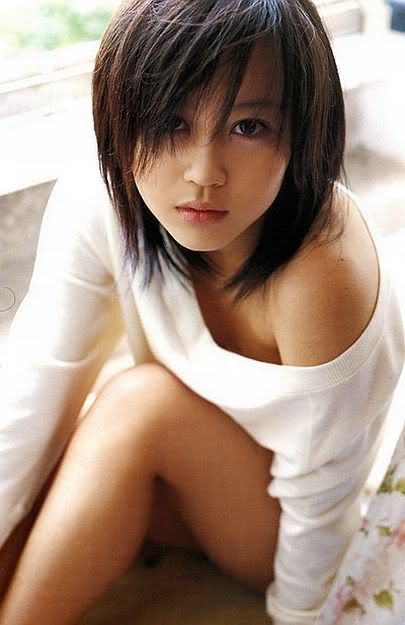 Maki Horikita was born on October 6, 1988, in Kiyose, Tokyo.
She is a Japanese actress.
Maki started her acting career in 2003 as a U-15 idol (junior idol) and has starred in a number of Japanese television dramas, TV and magazine ads, and films.
She started out, beleive it or not, as a tomboy, playing baseball and basketball. She didn't play with the other girls, but prefered to play "DragonBall Z" with the boys.
After graduating, she moved into modeling and starred in a series of commercials for Fujifilm alongside Japanese idol Nagase Tomoya.
Maki got a lot of recognition for her roles in the TV dramas, Densha Otoko and Nobuta wo Produce in 2005.
In 2007 she won a Best Actress award for her role in Hana-Kimi, or Hanazakari no Kimitachi e, based on a Japanese manga.
Also in 2007, she was chosen one of the eleven Women of the Year by Vogue Nippon.